Difference between revisions of "About/de"
From Synfig Studio :: Documentation
---
Revision as of 10:42, 20 May 2013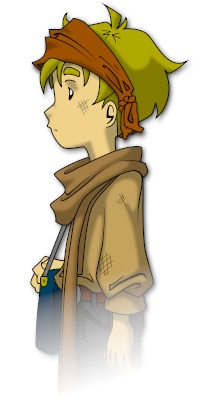 Synfig ist ein mächtiges vektorbasiertes 2D-Animationssoftware-Paket, das von Anfang an mit dem Ziel entwickelt wurde, Animationen in professioneller Qualität mit wenigen Leuten und geringen Ressourcen realisieren zu können. Auch wenn es zur Zeit eine ganze Reihe von Programmen gibt, die dabei helfen sollen, 2D-Animationen effizient zu entwickeln, so kennen wir doch keines, dass Synfig das Wasser reichen kann.
Hintergrund
2D-Animation ist traditionell sehr teuer, weil eine Unzahl von Bildern von Hand gezeichnet werden mussen, damit der Eindruck einer flüssigen Bewegung entsteht. Grafik- und Malsoftware unterstützen diesen tweening genannten Prozess zwar, doch muss selbst mit ihrer Hilfe jedes einzelne Bild einer Animation von Hand gezeichnet werden.
Synfig vereinfacht diesen arbeitsaufwendigen Prozess, in dem es glatte, saubere Übergänge und Bewegungen zwischen einzelnen Bildern erzeugt, ohne dass jedes Bild von Hand gezeichnet werden musss. Auf diese Weise lassen sich Animationen höherer Qualität mit weniger Leuten schneller realisieren.
Hier kannst du mehr über die Geschichte (en) und Merkmale (en) des Synfig-Animations-Studios lesen.
Zitat
"Das war die Grundidee von Anfang an --- den Tweening-Prozess abzuschaffen. Aber das ist sicher nicht das einzige Feature, das Synfig einzigartig macht. Das Programm soll jede Phase der Produktion unterstützen können, abgesehen vom story-boarding und dem Schnitt." (OSNews, Robert Quattlebaum)