Difference between revisions of "About/es"
From Synfig Studio :: Documentation
---
Latest revision as of 10:43, 20 May 2013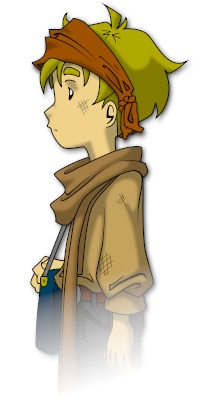 Synfig es una poderosa herramienta de animación y diseño 2D vectorial, diseñada desde cero para producir películas animadas de gran calidad con pocas personas y recursos.
Mientras existen muchos otros programas en el mercado actualmente que apuntan a brindar la posibilidad de producir animación en 2D, nosotros consideramos que ninguno de ellos puede hacer lo que el nuestro puede.
Antecedentes
La Animación 2D ha sido tradicionalmente muy costosa, porque cada cuadro debe ser dibujado a mano. Incluso hoy que contamos con software para el entintado y pintado digital, el proceso todavía depende de manos individuales que dibujen cada cuadro. Esta laboriosa tarea es llamada "tweening".
Synfig elimina la tarea del tweening manual, produciendo una suave y fluida animación sin que el animador tenga que dibujar cada cuadro individualmente. Esto te permite producir animación 2D con menos personas creando arte de mayor calidad.
Tú debes estar interesado en la historia de Synfig Animation Studio.
Citas
"esa fue la idea original desde el primer día---la eliminacón del proceso de tweening. Pero ciertamente no es sólo ésta característica la que hace único a Synfig. Además de eliminar el proceso de tweening, yo también queria que Synfig se utilizará para prácticamente todas las partes de la producción, con excepción del story-board y edición." (OSNews, Robert Quattlebaum) [1]