Difference between revisions of "About/fr"
From Synfig Studio :: Documentation
---
Revision as of 10:43, 20 May 2013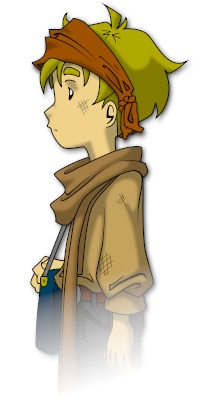 Synfig est un puissant et solide logiciel vectoriel d'animation 2D conçu à partir de zéro pour produire des films d'animation de qualité avec moins de personnes et de ressources.
S'il existe beaucoup d'autres programmes sur le marché facilitant la production efficace d'animation 2D, nous ne connaissons pas actuellement d'autres logiciels qui peuvent faire ce que fait le notre.
Background
L'animation 2D a toujours été traditionnellement très chère car chaque image devait être dessinée à la main. Aujourd'hui même avec les logiciels d'encrage et de peinture digitale, le processus revient toujours à dessiner individuellement et manuellement chaque image. Cette tâche laborieuse est appelée le "tweening".
Synfig élimine le tweening manuel, produisant une animation douce et fluide sans que l'animateur ait à dessiner chaque image individuellement. Ceci permet de produire des animations 2D avec moins de personnes tout en produisant un art graphique de haute qualité.
Vous serez peut être intéressé par l'histoire ou les fonctionnalités de Synfig Animation Studio.
Citation
« Cela a été l'idée d'origine depuis le premier jour---l'élimination du tweening. Mais ce n'est sûrement pas la seule caractéristique de Synfig qui le rend si unique. En plus d'éliminer le tweening, j'ai aussi voulu que Synfig soit utilisé pendant chaque étape de la production, excepté le story-boarding et l'édition. » (OSNews, Robert Quattlebaum) [1]