Difference between revisions of "About/pt"
From Synfig Studio :: Documentation
---
Latest revision as of 11:43, 20 May 2013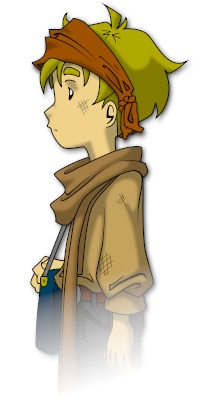 Synfig é uma poderosa ferramenta de animação e desenho vetorial 2D, desenhada desde o início para produzir filmes animados de grande qualidade com economia de pessoal e recursos.
Embora existam muitos outros programas atualmente no mercado que nos oferecem a possibilidade de produzir animação em 2D, consideramos que nenhum pode fazer o que o nosso pode.
Antecedentes
A Animação 2D tradicionalmente é muito custosa, pois cada quadro deve ser desenhado à mão. Mesmo hoje que contamos com software para desenho e pintura digital, o processo ainda depende da manipulação de indivíduos que desenhem cada quadro. Esta tarefa laboriosa é chamada "tweening".
Synfig elimina o tweening manual, produzindo uma suave e fluida animação sem que o animador tenha que desenhar cada quadro individualmente. Isto permite uma produção de animação 2D com menos pessoas criando arte de maior qualidade.
Você deve estar interessado na historia do Synfig Animation Studio.
Citação
"esta foi a idéia original desde o primeiro dia---a eliminação do processo de tweening. Mas certamente não é só esta característica que faz o Synfig ser único. além de eliminar o processo de tweening, também queria que o Synfig fosse utilizado para praticamente todas as etapas da produção, com excessão do story-board e edição." (OSNews, Robert Quattlebaum) [1]