Meta Data Panel
From Synfig Studio :: Documentation
m

m (add some info from forum)

Line 6:
Line 6:
 

{{l|Image:meta_data_icon.png|64px}}

 

{{l|Image:meta_data_icon.png|64px}}

 
 
−

[[File:Canvas MetaData Panel-0.63.06.png|frame|none|Canvas MetaData Panel]]

+

[[File:Canvas MetaData Panel-0..png|frame|none|Canvas MetaData Panel]]

 
 
 

   Contribution are welcome, needed and appreciated.

 

   Contribution are welcome, needed and appreciated.

 
+
 
+
 
+
 
+
 
+
 
+
 
+
---
Revision as of 14:20, 30 December 2013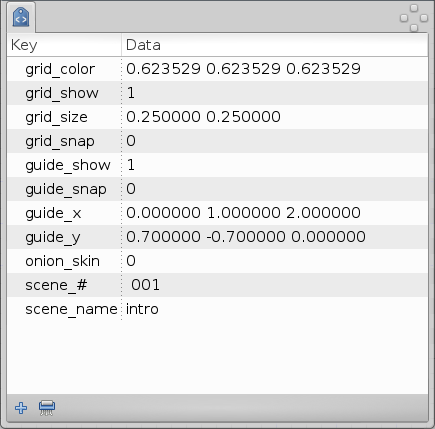 Contribution are welcome, needed and appreciated.


Metadata panel shows you all the useful existing keys.
You can add more personal keys but not useful for the program functionality.
For example you can add the scene number or the author there, but they just will be stored in the file but not used by the application.