Fenêtre Canevas
From Synfig Studio :: Documentation
La fenêtre Canevas est la fenêtre qui affiche votre composition et qui vous permet de l'éditer directement.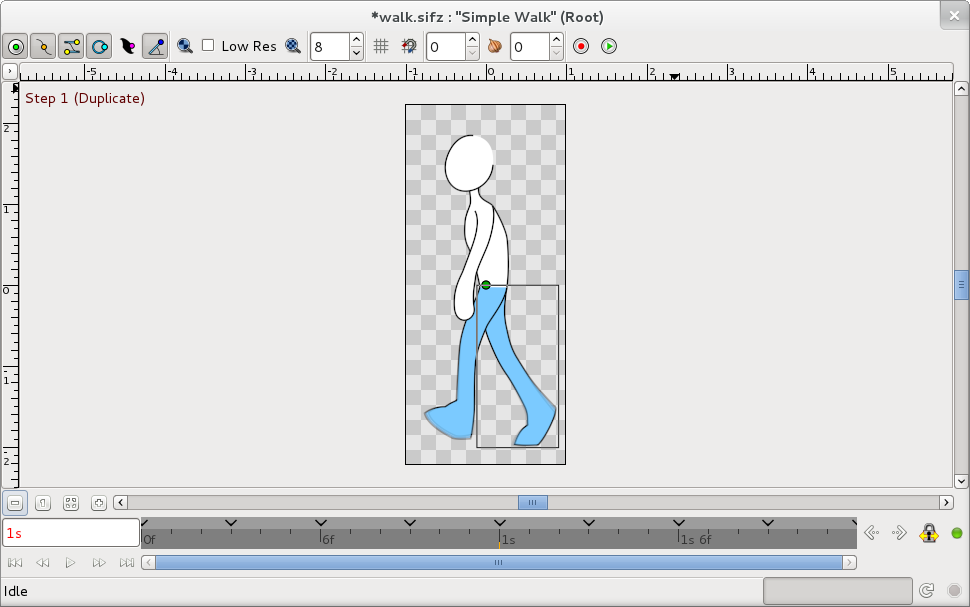 Élements de la fenêtre Canevas:
Boutons pour ajuster le niveau de zoom (zoom arrière, zoom normal, zoom avant)
Ascenseur horizontal
Indicateur de temps
Indicateur de status
Bouton d'activation du mode édition d'animation
Bar de progression
Bouton rafraichir
Bouton stop
Subcategories
This category has only the following subcategory.
Pages in category "Canvas Window/fr"
The following 6 pages are in this category, out of 6 total.