Category talk:Canvas Window
From Synfig Studio :: Documentation
The screenshot image size is huge. It is even greater than the widest header of the wiki. --Genete (talk) 11:06, 14 January 2013 (UTC)
Rewrite preparation for 0.65
"Canvas Window" is the panel that displays your composition and allows direct editing of it, see also Canvas.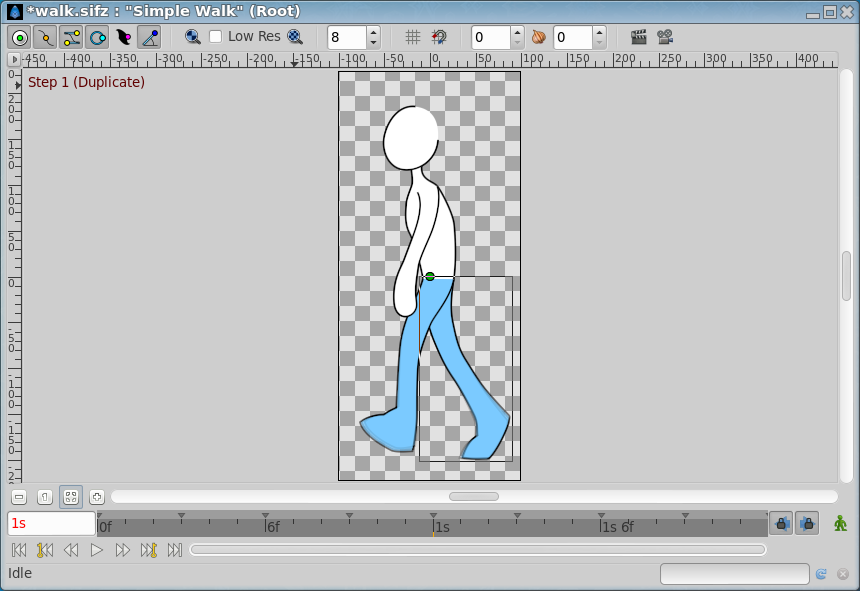 Canvas window top elements:
New File
Save File
Save File As
Save All
Undo
Redo
Render Animation
Animation Preview
Toggle Handles
Display/Hide Grid
Snap to Grid
Onion Skin
Refresh Canvas
Resolution options
Canvas window bottom elements:
buttons to control the zoom level (zoom out, zoom normal, zoom in)
horizontal scrollbar
time indicator
status indicator
progress bar
refresh button
stop button
The Timebar at the bottom of the Canvas Window is optionally displayed by toggling this button. INSERT A SCREENSHOT HERE!