Doc:Gimp2synfig/es
From Synfig Studio :: Documentation
Para simplificar el trabajo de animar mi dibujo de un ratón, he escrito un complemento para el editor gráfico GIMP, nos permite exportar directamente imágenes de múltiples capas a las correspondientes capas en Synfig.
Uso
El complemento agrega una opción en le menú de GIMP: Archivo → Synfig.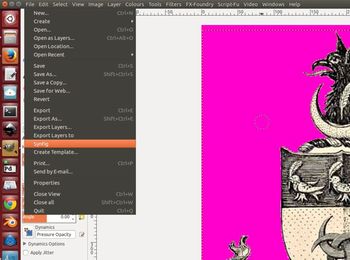 Tiene varias opciones de exportación que podemos elegir. Si el campo "output path" está vacío, las canvas synfig será guardadas en el mismo directorio que la imagen original.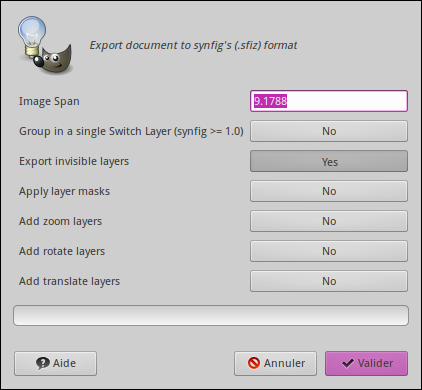 Aquí está el resultado: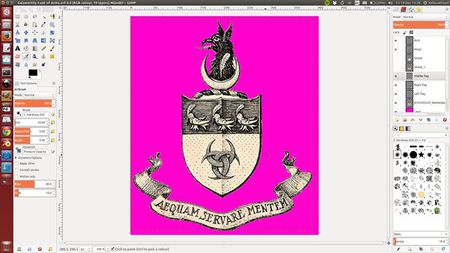 A la izquierda puedes ver la imagen inicial en Gimp, y en la derecha la misma imagen importada en Synfig.
Después de añadir una capa escalada, las imágenes no pueden distinguirse.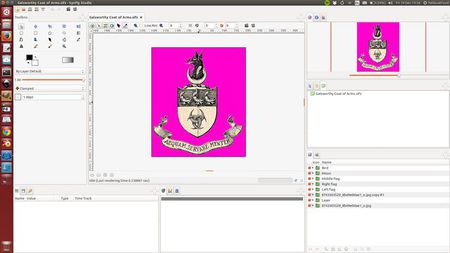 Instalación
Puedes descargar el complemento de exportación desde aquí.
Para hacer que funcione, gimp tiene que soportar Python, y la versión más reciente de Python debe ser instalada en tu ordenador.
Para instalar este complemento, simplemente pon el archivo en ~/.gimp-*/plug-ins/ y vuelvelo ejecutable con chmod +x synfigexport.py en la línea de comandos, a continuación reinicia gimp.
Licencia
Autor: IL'dar AKHmetgaleev aka AkhIL - blog akhil
This program is licensed under Creative Commons Attribution 3.0 Unported License. Distribution and updating of the code is appreciated.